Online Assessment Creator for Digital Assessments
Generate online assessments, remotely conduct the process and evaluate all results with advanced reports. Safely administer online assessments with our digital solutions according to your needs.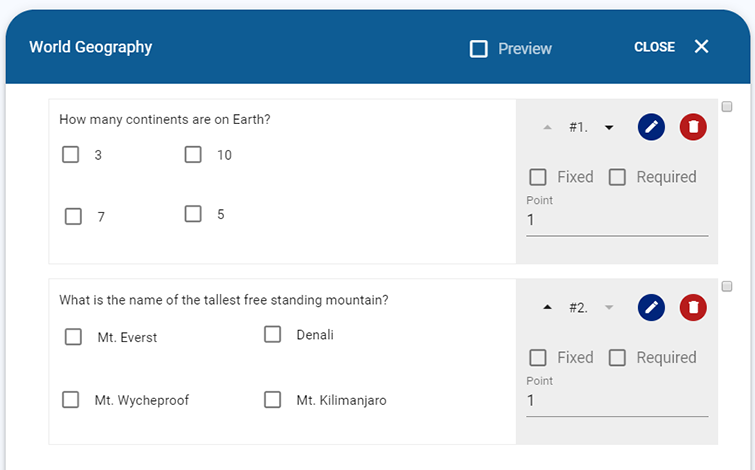 Who is using Test Invite?






Test Invite
Discover our Online Assessment Creator
Flexible
Our online assessment tools enable you to create custom assessments for different objectives.
Secure
Our online assessment platform enables you to provide advanced security and protect the assessment integrity.
Accessible
Our online assessment system enables you to apply remote assessments anytime and anywhere you want with device compatibility and multi-language support.
Start creating assessments now. * No purchase necessary.
Create A Great Variety Of Online Assessments
Aptitude / IQ Tests
Explore and compare cognitive abilities of candidates, analytical skills, and mental strengths.
Language Level Tests
Confirm the language level of candidates in a foreign language with a multi-dimensional approach. Measure vocabulary knowledge, grammar usage, speaking and writing skills, or reading and listening ability of participants.
Psychometric Assessments
Create all kinds of psychometric tests and apply them online with safety measures.
Personality Tests & Inventories
Create and use a wide range of personality inventory with multiple scales. Apply it online, and get automated reports.
Screening Tests
Identify fields that test-takers have strengths or weaknesses by performing screening tests consisting of many sections, categories, and dimensions.
Learning Assessments
Match the test results with the learning outcomes. Easily measure what learning objectives have gained by applying post-training testing.
Objective Assessments
Create objective assessments from simple to complex with multiple-choice, matching, and sorting questions.
Subjective Assessments
Ask subjective questions and collect responses in text, audio, video, file, or any other format.
Coding Assessments
Perform online tests that can answered by writing codes in more than 100 programming languages.
Practice Tests
Before the real one, give practice exams. Easefully identify who needs improvement in which subject and who is ready for the exam.
Our Online Assessment Creator: Unmatched Features in One Tool
Objective and Subjective Question Types
Scoring Options – Custom Creation
Question Bank Integration – Labelling Questions
Time Limits and Going Forward-Backward Settings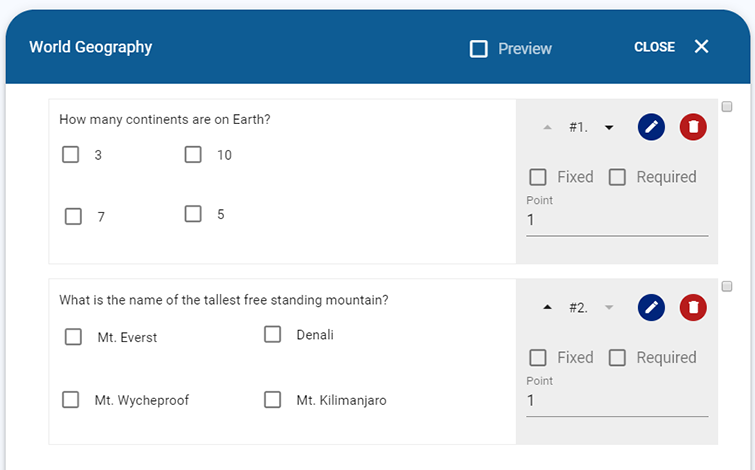 Test Invite online assessment creator includes a wide range of solutions for your remote assessment needs. Use the assessment creator, design assessment processes from simple to complex, and conduct them in a secure platform using advanced features.
Auto Page Builder - Differentiate the Test Order
Authentication and E-mail Invitations
Exam Security & Remote Proctoring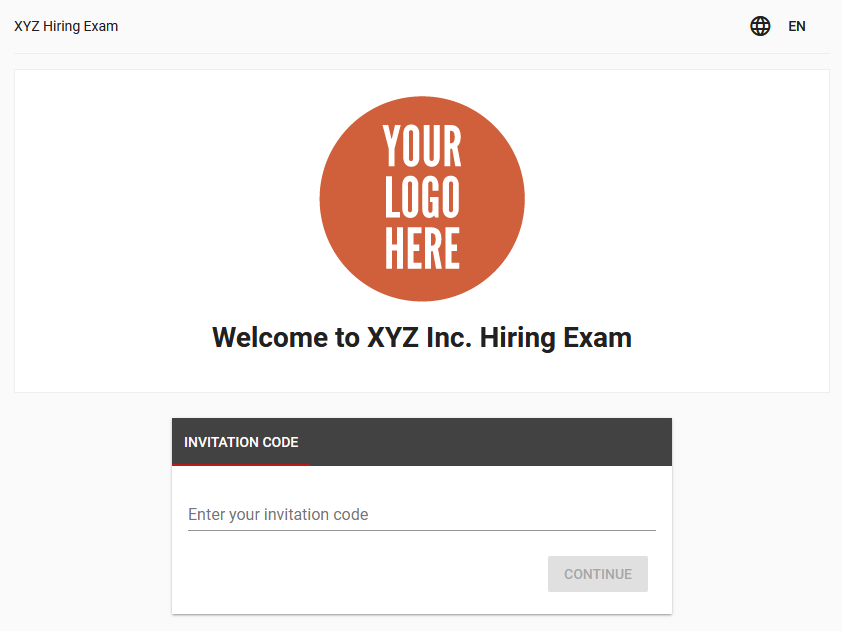 Highly Compatible Online Assessment Creator for Your Scope
Test Invite online assessment solutions are highly compatible with assessment needs in a great variety of application areas. Test Invite online assessment creator serves to professionals in;
It is the most advanced exam editor I have ever seen. You can create all kinds of exam setups. Everything has been considered.

Kubilay
General Manager, ITS