Conduct Remote Assessment with Online Assessment Software
Have control over the entire remote process.
Important exams need professional administration. Keep up with the exams concurrently and intervene with ease when it is necessary.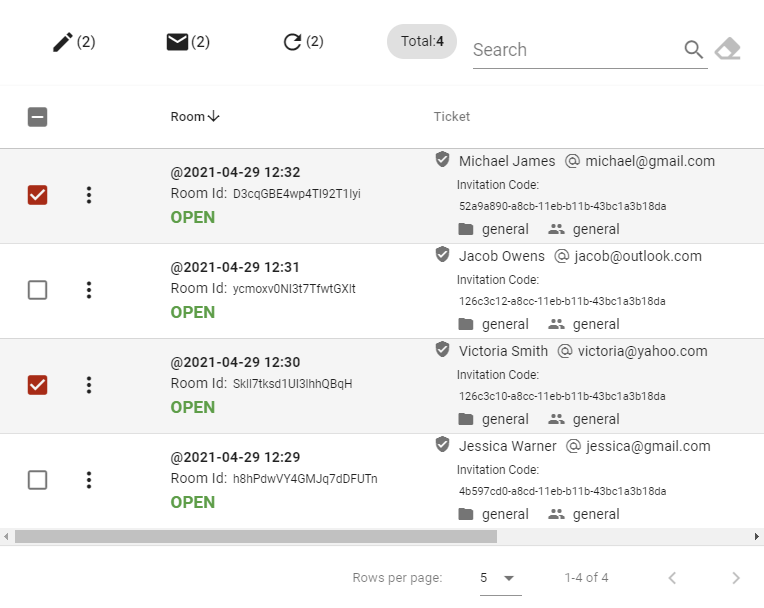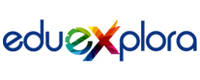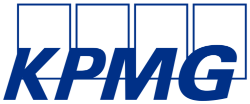 Conduct the Process before the Remote Assessment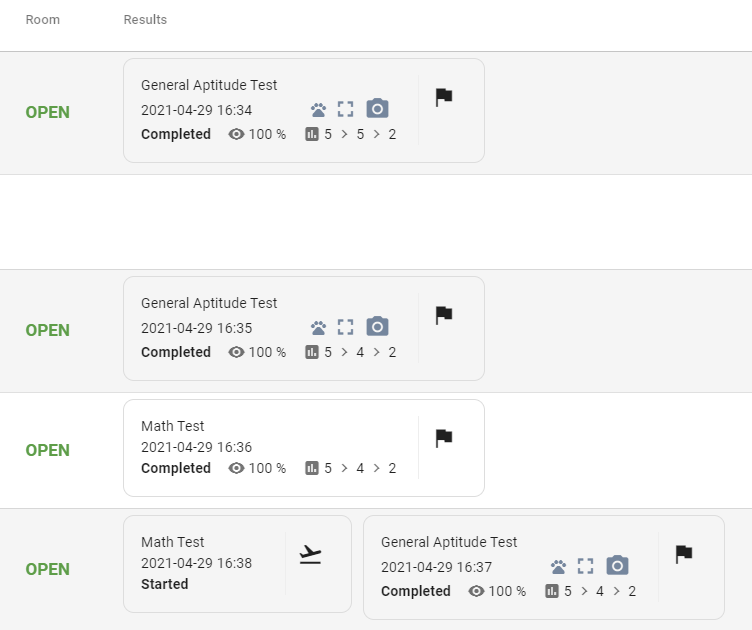 View candidates who join the exam

The admin can view the candidates who have joined the exam along with their answers to the information form filled. The admin can observe who has not yet logged in among invited candidates.

See when the candidates have started to each step

Identify who has started on their exam, who has completed the exam, and those who have not yet started the exam with separate lists.
Conduct the Process during the Remote Assessment
Keep up with each candidate and which section, page, and question they are at

Monitor the progress of all participants simultaneously with live proctoring.

Monitor the camera and screen recordings concurrently throughout the remote process

Watch the webcam and screen views of multiple participants in the exam simultaneously.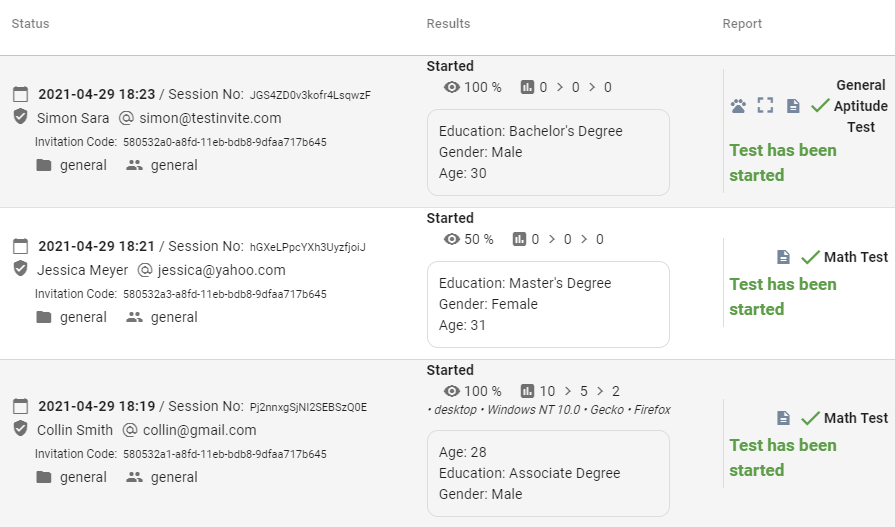 Keep track of each group in the process individually

If you have conducted an exam process with high-level participation, divide the participants into groups and appoint a supervisor to each group. Each supervisor can follow the exam process of their respective group.

While the process continues, intervene in suspicious activities at once

Access to the exam logs of each participant. Investigate what happened in each process of participants in detail. When you face suspicious situations, you can end the candidate's exam session. If technical problems occur, you can customize the exam settings for each participant.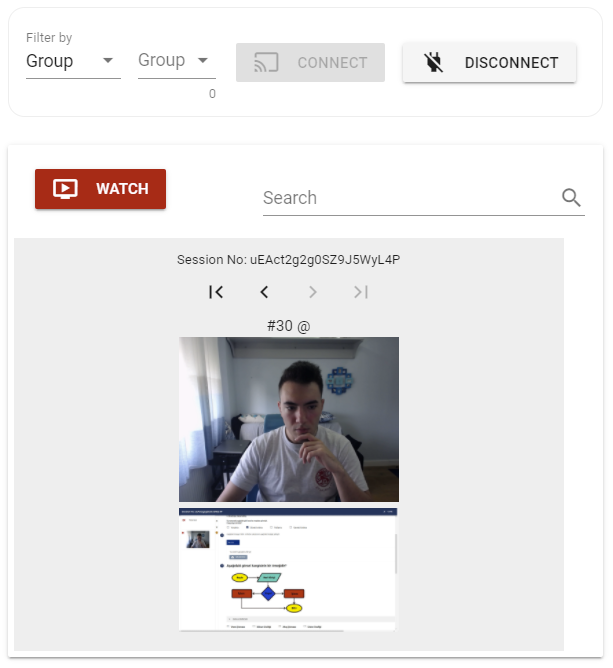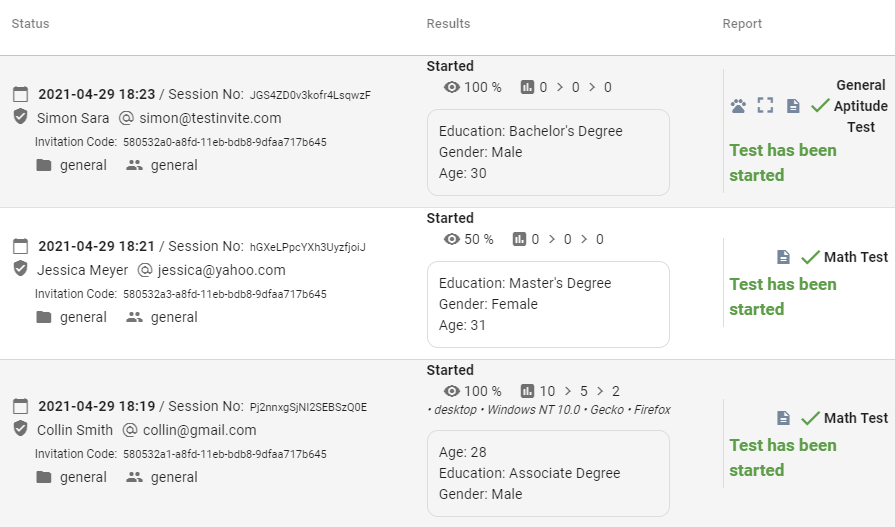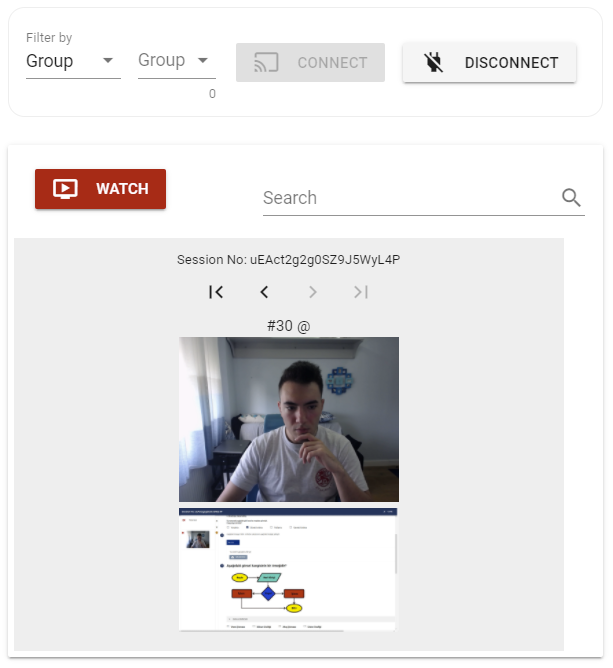 Conduct the Process after the Remote Assessment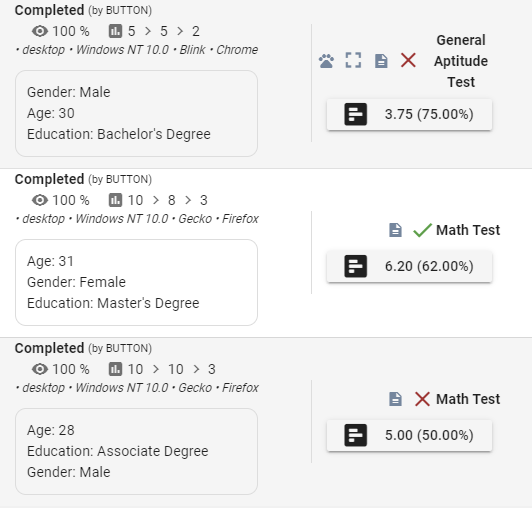 You can cancel the examination process of any participant

You can cancel the exam result of any candidate and make the system ignore this result. Thus, you can allow the candidate to start the same exam again from the beginning.

You can re-start the exam process of any participant

If an exam is accidentally terminated by a participant, you can re-start the exam. The candidate can resume from where they left off with a time limit that you determine.