Generate an Exam with Online Exam Generator
Generate exams and assess online. Automatically generate your exams with an easy-to-use auto page builder tool and differentiate the exam structure with randomly selected questions and pages.
Try for Free
or
Take a Demo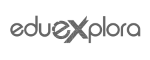 The Most Advanced Online Exam Generator
Testinvite exam generator enables you to create formative and summative assessments. Besides, the exam generator software allows you to generate an exam automatically and free from bias in a secure examination platform for students and candidates.
Define and Collect Questions into Question Bank

Automatically Generate the Exam

Assess with Detailed Reports
Auto Page Builder
The auto page builder is an advanced feature that makes it easy for you to create custom exams. With this feature, you can;
Create a pool of questions from the question bank
Determine the number of questions from the pool that will be shown to canidates
Determine across how many pages will be generated for users
Choose whether the pages will be spread across the whole section
Set time limits per question if desired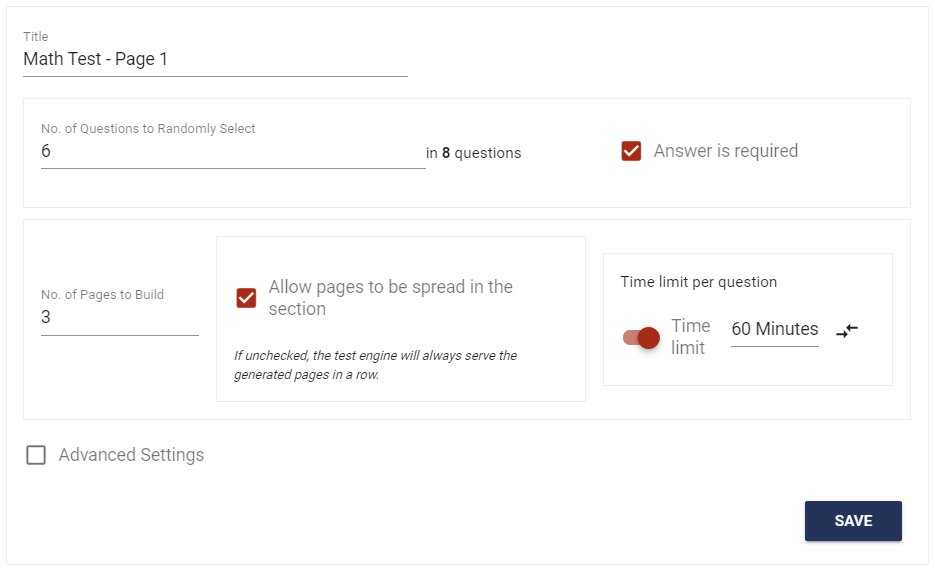 ---
Generating Online Exams with our Auto Page Builder Tool
Use a wide range of Q&A formats

Objective and subjective Q&A formats let you build exams for different learning objectives. With the multiple-choice exam generator, you can assess the abstract knowledge of examinees. Besides, you can add open-ended questions into exams and evaluate the subjective answers and skills of examinees.

Collect and label your questions into the question bank

After choosing and creating your questions, you can collect them into an question bank. You can gather your questions into folders and add labels to questions for a multidimensional exam creation.

Automatically pick questions and generate pages with Auto Page Builder

You can easily pick questions randomly from the question bank and generate pages with those. You can determine the number of pages, the number of questions for these pages, set time limits, and customize the exam order for each examinee. Labels and folders simplify your work about this creation.

Set Time Limits and Navigation Options

After the exam creation, you can set time limits for the entire exam and each section, page, or question. Besides, Testinvite exam generator allows you to set navigation permissions for examinees. In this way, you can restrict the going backward and forward options of examinees between pages, sections, and questions.

Preview the Exam before the Examination

You can preview exams that you have created. With this feature, you can quickly notice the mistakes and fix these.

Create Tickets and Send Email Invitations

After creating the last version of your exam, you can create tickets for each examinee by choosing different authentication options. You can enable 1-2 credential information for exam tickets or create unique invitation codes for each examinee. You can easily send email invitations and entry links to each examinee.

Proctor online and monitor the exam environment

You can monitor who did join the exam and who did not. Besides, you can enable advanced proctoring methods and log examinee activities against any exam cheating attempts. You can prevent these attempts with fullscreen enforcement, webcam monitoring, video records from webcams and screens, and live proctoring.

Get reliable results with automatically generated reports

After the exam, you can automatically generate and get exam reports for the evaluation. You can evaluate examinees' pros and cons with scorecards, radar charts, individual and group-based reports.
Why Choose Testinvite Online Exam Generator ?
What is a test generator?
A test generator is a software designed to create online tests for different use cases. It enables the users to create their tests easily. It can be used for student assessments, in-company assessments, or pre-employment tests. A test generator allows you to create customized tests according to your purpose and manage them the way you want without being physically present in the same room with the participants. You can decide on the question type, manage the limitations regarding time and accessibility while creating your test questions. Simply put, a test generator provides you with whatever you could do in traditional assessment methods.