Create a Quiz with Online Quiz Maker
Design high quality quizzes with our online quiz maker
Ask questions with multiple question formats, make your own quizzes and collect answers quickly.
Try for Free
or
Take a Demo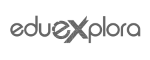 Always improving
Build Online Quizzes - Fast and Simple Quiz Maker
Testinvite is an easy-to-use quiz maker that allows you to create personality quizzes, quizzes for educational purposes, and skill quizzes.
You can use the platform as a multiple choice quiz maker or create quizzes with a great variety of question types. Besides, you can create subjective quizzes that allow you to assess participants in-depth. Make your quizzes with the online quiz maker, save time and customize your quizzes affordably.
Design a Quiz

Use multiple question formats, create pages and sections, set time limits. You can create customizable quizzes from simple to complex about any topic that you need.

Invite People via Email

Send invitation emails to people, set publicly available or customized quizzes for any kind of assessment.

Get Quiz Results

Automatically generate Q&A reports, take score cards and evaluate people with reliable results.
Testinvite
Create a Quiz from Beginning to the End
Testinvite online quiz maker allows you to conduct online quizzes anytime and anywhere you want. Use multiple question formats for your quizzes and design an end-to-end process to design a quiz for different purposes.
Choose the Authentication Method and Send Email Invitations

Determine how participants are joining the quiz. You can invite them with special invitation codes and 1 or 2 credentials. Besides, you can create a publicly available quiz.
Create a customized address for each quiz and send email invitations to all participants.
15,000+
Organizations created quizzes with us
1M+
Quizzes had conducted with us
10M+
People took quizzes at Testinvite
Testinvite
Use our Online Quiz Maker with Unmatched Service
How can I create a quiz online?
Building secure and credible online quizzes is easier than ever with Testinvite. You can create various tests according to your needs. It is possible to create customized quizzes with different types of questions such as multiple-choice questions and input questions. You design your online test the way you want with various question types in different formats; then you decide on the limitations such as time and accessibility. After deciding on the design of your test, you send invitation e-mails to the participants; you can set publicly accessible tests or you can create customized tests and decide who to access. After conducting your online test, you get the results report in which you will find detailed information about each participant and their performance in the assessment.
What are online security measures?
In the online test you conduct through Testinvite, you can be freed from any security concerns. While creating your quiz, you can take the first steps of maintaining security in your assessment by managing the questions. You can randomize the order of the questions and create a randomly chosen set of questions for each participant. That way, you can eliminate the possibility of two participants seeing the same question at the same time. After the preparation process of your online test, you can monitor the participants through remote proctoring tools. You can monitor the participants through their webcams or screen recordings as videos or photos. All the photos taken and the videos recorded during the assessment will be included in the detailed exam result report you will receive.