Exam Reports: Learning Outcome and Assessment
Instantly Generated Exam Reports
Compare & analyze results by multiple dimensions.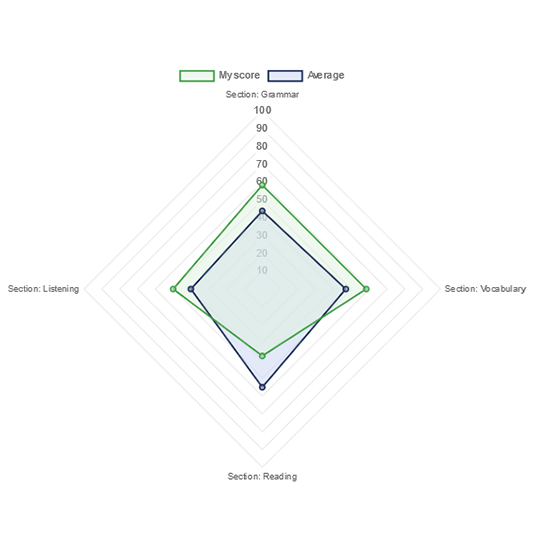 Get the most out of your exam
Score Card
Have a quick understanding about how well the user got via the score card.
Section Scores: Get results for each section
Category Scores: Group your questions by categories, dimensions or learning objectives to track the scores in each group.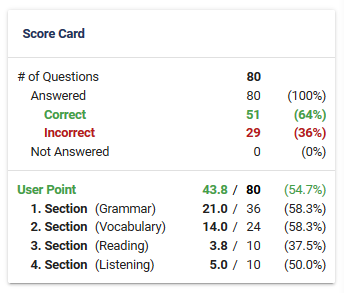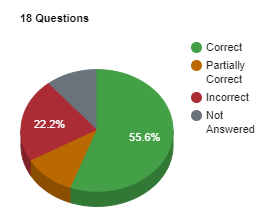 Comparison Card
Find out how well the user got compared to others.
Population: Get to know the overall average, standard deviation and histogram.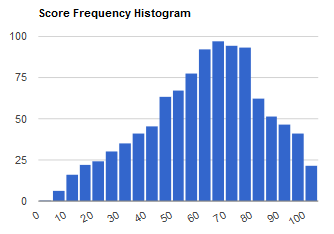 Ranking & Percentiles: Get the rank and percentile of the user inside the population or a custom norm.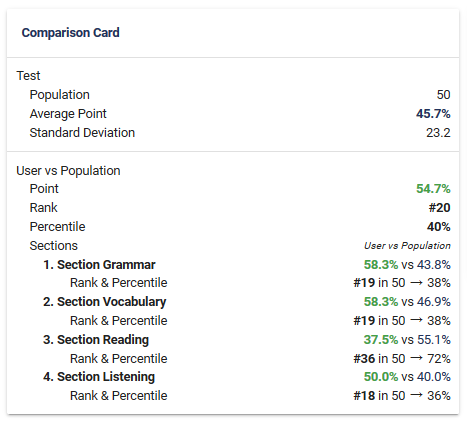 Radar Chart
Find out the strengts and weaknesses in a quick look.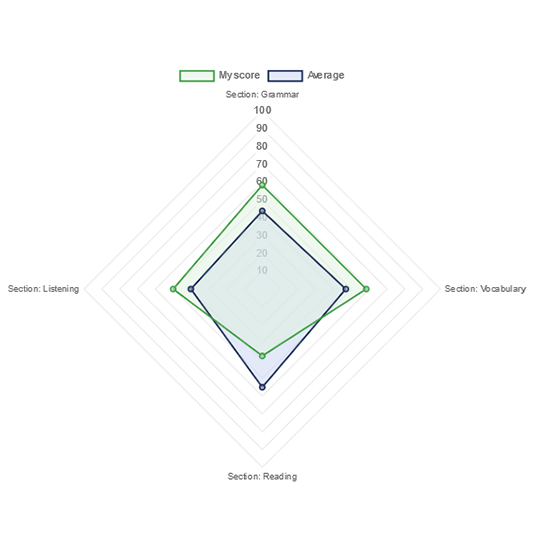 Customize
Branding: Add your logo and a header into your report.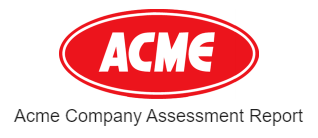 Components: Add a custom component into your report

Labels & Notes: Define rules that automatically tag exam result as pass/fail etc.

Exam Results and Reports Features
—
Evaluate & Review
Evaluate answers, write a review or feedback and share with the user.
—
Share reports with users
Let users access their exam report. Write custom reviews & feedbacks.
—
Export Results & Answers
Export as CSV, HTML etc. and go deeper with analysis.
—
Exam Paper
Get access to all the questions and answers.
—
Extensive Logs
Have a total understanding about what happened during the exam.
—
Proctoring Materials
See all the recorded materials like web cam videos, photos, screen recordings, screenshots etc.
Reports are fascinating. We can measure each aspect seperately.

Boryana
Managing Partner, EBC