Exam Builder
Exam Builder Software For Test Creation
Sections, timers, auto-shuffling, question bank integration, question randomization and many more advanced features.
Try for free
Schedule a Demo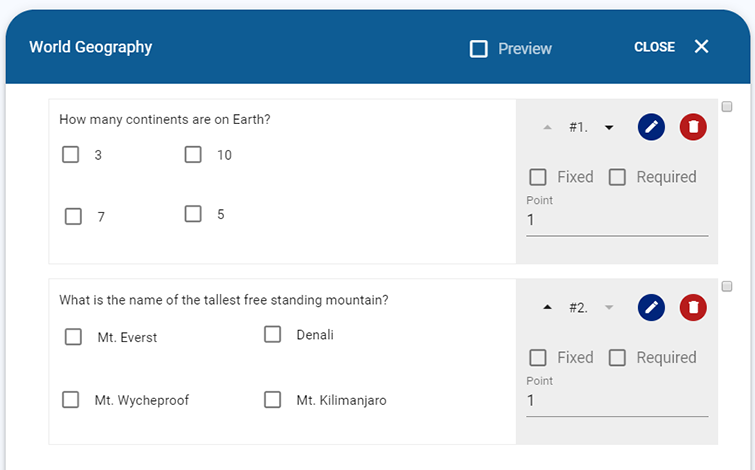 Who is using Testinvite?






Question bank integration
Going forward – backward settings
Security, surveillance and proctoring settings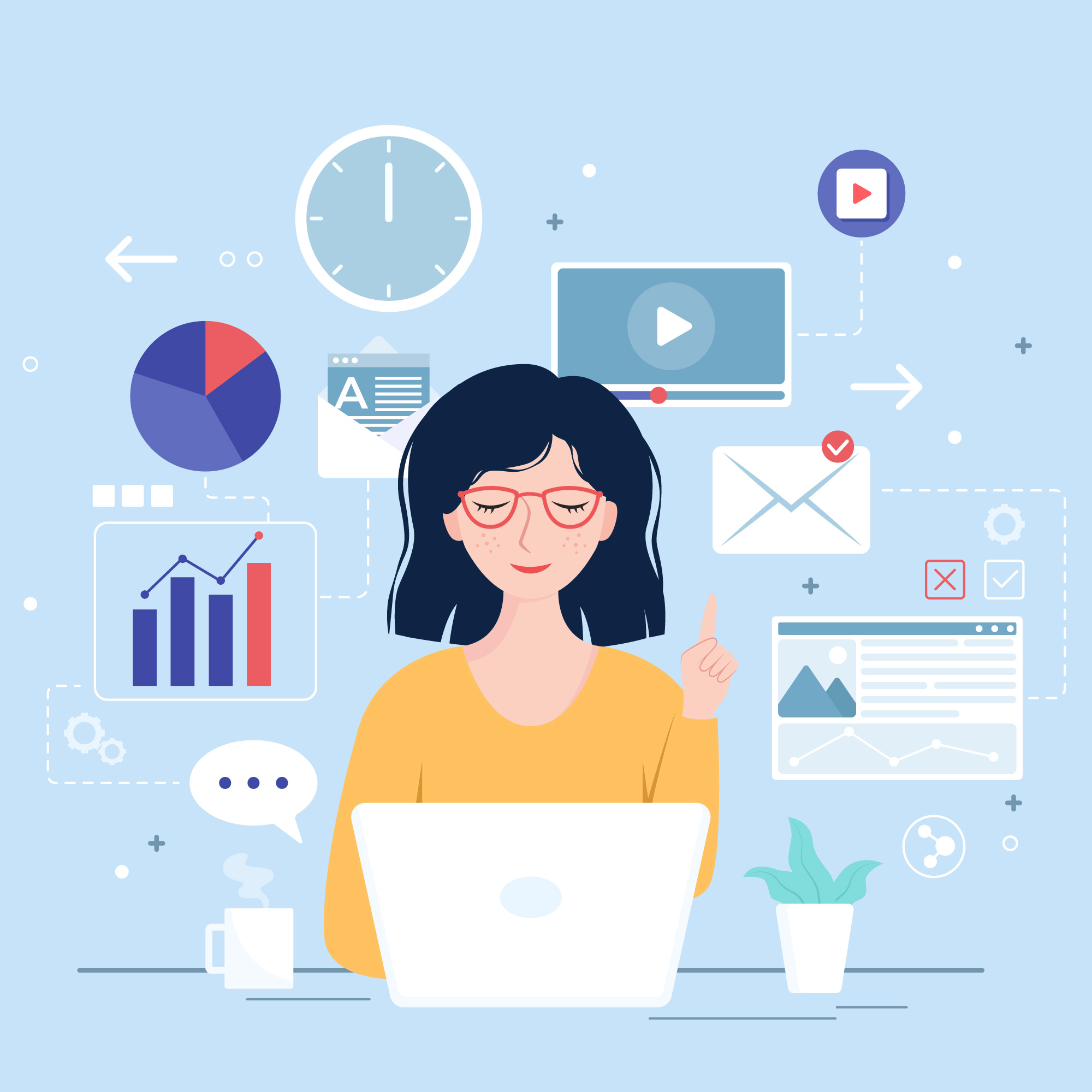 Create a variety of Online Tests
Aptitude / IQ Tests
Explore and compare candidates' analytical abilities, mental tendencies and strengths.
Foreign Language Level Tests
Determine candidates' proficiency in a foreign language in many dimensions such as grammar, vocabulary, reading, listening, speaking and writing.
Practice Tests
In preparation to actual exams, give practice exams. Easily identify who should improve himself on what matters and who is ready for the actual exam.
Subjective Assessments
Ask subjective questions and collect responses in text, audio, video, file etc.
Test Learning Objectives
Match the test results with the learning outcomes. Easily measure what learning objectives have been gained by applying post-training testing.
Screening Tests
Identify in which fields people are strong or weak by performing screening tests consisting of many sections, categories and dimensions.
Personality Tests
Create any type of personality test with multiple scales.
Inventories & Scales
Create any type of inventory, apply it online, and get automated reports.
Coding Tests
Perform online tests that can be answered by writing code in more than 100 programming languages.
Psychometric Tests
Create all kinds of psychometric tests and apply them online with safety measures.
Online Exam Builder With Advanced and Flexible Features
Create online exams with multiple sections.

Measure success in each section.
Each section may have its own instruction.

Add as many pages and questions as you like to each section.

Create questions in the exam editor or add them from the question bank where you have already saved your questions.

Set a time limit for the entire exam, each section and each page.

As you can define a single time limit for the entire exam, you can also set separate time limits for each section and each page of the exam.

Set permission for going forward and backward during the exam.

You can set permissions to go forward and backward between the sections in the exam and between the pages in each section separately.

Randomize the order of exam items.

Automatically shuffle the order of sections, pages, questions and even options(anwer choices) in the exam.

Ask random questions from question pools.

You can add a random question picker into any page of your choice.
From the question pools you will prepare, you can ensure that the pages are created automatically by selecting the questions randomly.

Get all the results you want from the exam.

Determine the score weights of each quesiton
Set penalty points for questions answered incorrectly.
Match your questions with learning outcomes and get a result (final) report for each learning outcomes.
Get scores by section, page, dimension, category, tag, effect ...
Get comparative reports among all users taking the exam.
Export all questions and answers.

Try your exam for free with previewing.

While preparing your exam, experience how the exam will work whenever you want with preview.
It is the most advanced exam editor I have ever seen. You can create all kinds of exam setups. Everything has been considered.

Kubilay
General Manager, ITS
Online Exam Builder Allows You To Easily Create Online Tests
Usually, creating and administrating an exam is a quite time-consuming process and requires a lot of effort. Even with online exams, people face challenges with complex exam editors and difficult exam processes.
Testinvite's online test maker offers you all the tools and functionalities you need to make the exam creation process easier, faster and more enjoyable for you. Testinvite provides an easy-to-use test generator software that can create online tests in various types from very basic to highly complex such as formative & summative assessments, practice tests (mock tests) and Personality Tests (Psychometric Tests). You can easily create your own tests, manage the exam process smoothly and get accurate and detailed reports.
With our online test maker, you can create questions with just a few clicks. As you can create questions in the exam editor, you can also easily select and add questions from the question bank. The test generator software supports various types of questions such as multiple-choice questions, matching/sorting questions and open-ended questions. You can add audio, video, image files both into the questions and answer options. You can also create questions to the exam to gather information that does not affect the exam score. The score weights of each question can be determined separately and penalty points can be set for questions answered incorrectly. You can also add test instructions that inform test takers before starting the exam. Another great feature provided by our online test maker is that you can assign different roles to your organization's users to help you create, administrate and monitor the online exams.
Exam Builder Software Hosts Many Advanced Features
Testinvite's test generator software provides a wide variety of features for you to customize the exams according to your needs. The entire exam and its sections and pages may have independent time limitations. Also you can restrict going forward and backward between the sections in the exam and between the pages in each section separately. Our test generator software also supports randomization of the sections, pages, questions and answers options. In addition, you can create tests that automatically pick random questions from the question bank. You can define how many times the user can play the audio or video questions. You can also create tests in multiple languages with test generator software.
Testinvite uses a high-tech infrastructure that allows you to monitor and proctor the progress of the exam live. You can monitor progress in every exam session and proctor users through the users' webcams. You can also monitor what the test taker is doing on the exam screen with the screen recorder feature.
With Online Test Maker You Enjoy Your Test assessment Process
When you have created a test, you can set a date and time for it to be activated. You can determine how many times candidates can take the exam and specify different authentication methods for candidates to take the exam such as unique invitation codes, username & passwords, PIN numbers, school IDs, employee numbers etc. With our test generator software you can share the test link, invitation code,username, password and other necessary information about the exam via e-mail with test takers. It is possible to send e-mail to multiple test takers at a time using templates.
You can also create a sequential evaluation system consisting of multiple steps in which only successful candidates advance to the next exam. In addition, if the candidates cannot complete the exams for any reason, Testinvite's online test maker gives the opportunity to re-setup the exam and set different settings. For example, you can enable the candidate to continue the exam from where they left off and adjust the time limit for the exam accordingly.