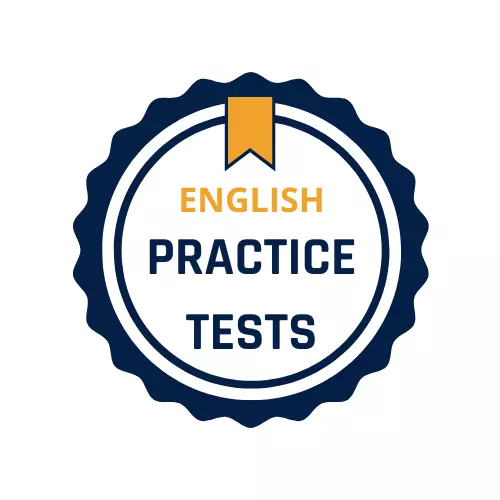 Go to Exams
Foundation

2001
Location

Washington DC, USA
Test Details
Topics
Grammar, Vocabulary, Reading Comprehension
Number of Questions
Total 90
General English Test Series: Free Online Practice Exams
By means of General English Test Series you can attain information about your language skills. English Test Series, that is divided by its topics has 9 practice exams, each containing 10 English test questions. These English practice tests, because they are completely towards having practice and assessing English grammar, they are prepared so that you can check the correctness of your answers.
General English Test Series Content
Basic English grammar topics found in General English Test Series are listed as follows and each test contains questions linked with these topics:
Noun/Adjective/Adverbial Clauses
Tenses: Active/Passive
Modal Auxiliaries
Prepositions
Prepositions After Adjectives and Verbs
Gerunds/Infinitives/Participles/Causatives
Phrasal Verbs
Vocabulary
After the test is completed, all the English questions and the answers related to the questions, questions answered incorrectly or left blank are displayed in the test report with the correct answers.