Fill in the blank questions
Grouping text entry and MCQs
You can create fill-in-the-blank questions using a content group by presenting a passage with blank spaces and then providing a set of questions, each referencing a blank within the passage.
Creating a fill-in-the-blank question
Create a new content group

Add the content that the questions will be based on.

Add the questions that correspond to each blank in the content.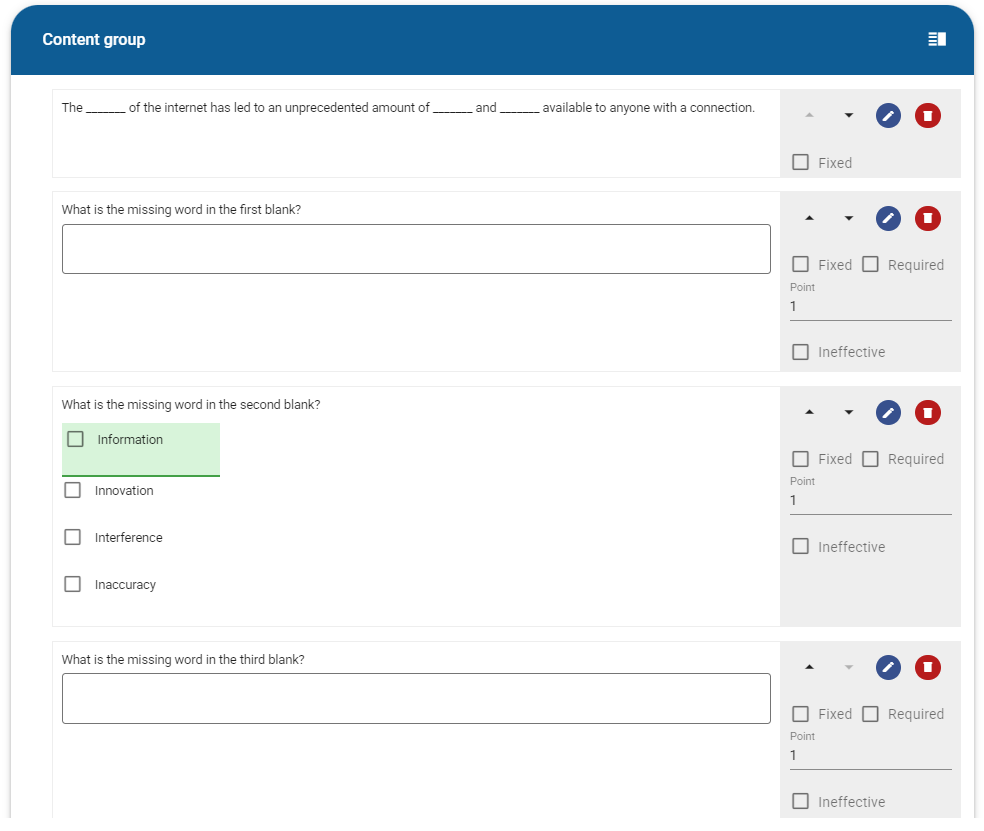 Go Back