Tasks
You can create and manage Exam processes by creating Tasks for Applicants to take your Exams.
You can access the Tasks page by clicking the Tasks button from the Menu.
From the Tasks page, you can:
List your current tasks,
Create New Tasks.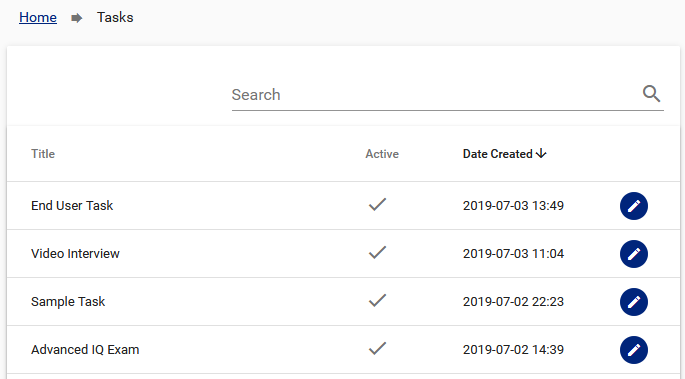 Task Flow
A standard Task Flow is as follows:
Create a new Task
Add a new Task Step
Set Availability settings (from Access tab)
Set Authentication Method
Set Tickets
Create an e-mail draft
Schedule e-mails
Invitation emails will be sent to the Applicants on the scheduled time
Applicants take the Exam
Live monitoring during the Exam
Instant assessment when the Exam is completed.

Creating a new Task
How to create a new Task:
From the Menu, click the Tasks button.
Click the red circle at the bottom right of the page.
A new Task will open in the Task Editor.
Enter a Title for your Task
Click on the Save button on top right to save your Task on Test Invite and other tabs will now be available for you to edit.
Updating a Task
How to update a Task:
From the Menu, click the Tasks button.
Find the Task, you want to edit.
Click the pencil button at the far right of the row of the Task.
The Task will open in the Task Editor.
Make the changes you want and click Save.
Task Editor
The Task Editor is the page where you can edit all the settings for your Tasks.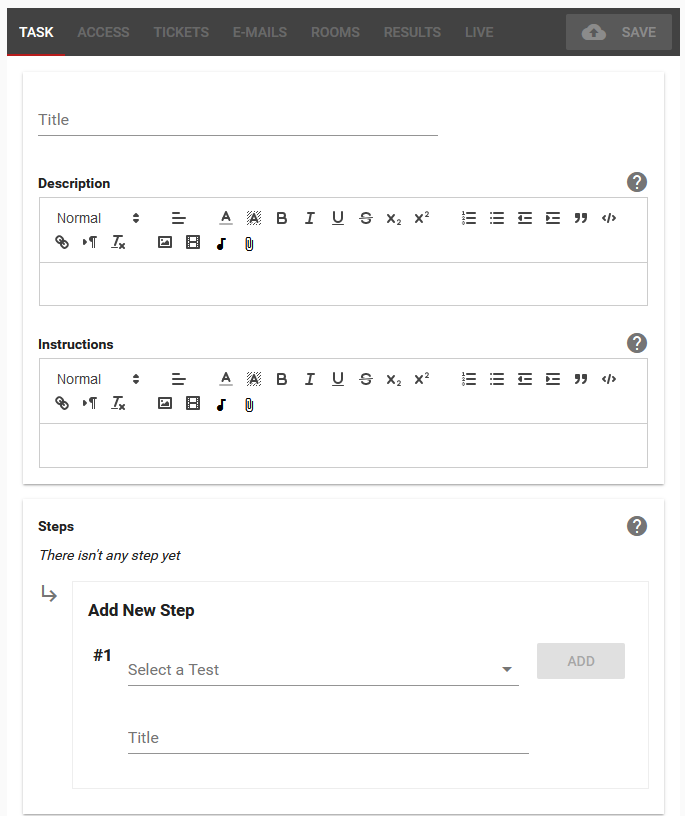 Online Test Platform: How to Conduct Online Test