Adding a New User
How to add a new User to your Organization
From the Menu click to Organization Button,
On the opened page, click on Users box,
On the opened Users page, click on the red circle button on bottom right.
On the popup menu, click on Add New User button to go to New User Creation Form.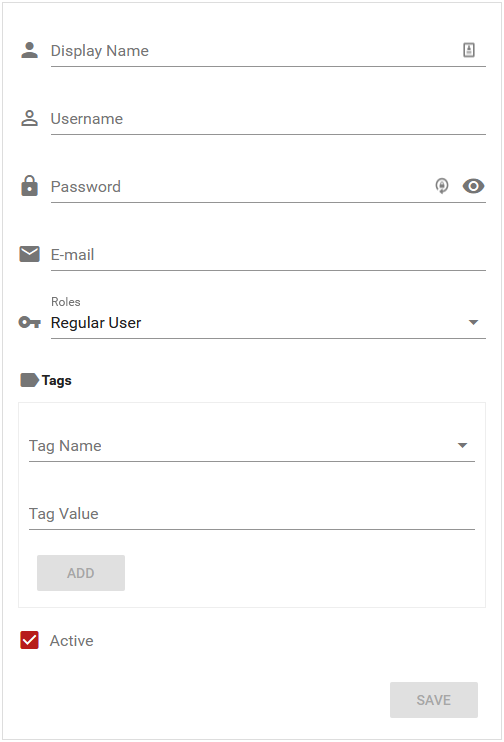 Required fields to create a new User :
Full Name
Username

Username should be unique.
You cannot use the same Username again even if you have deleted that User.

Password
Please note that when creating a new User :
To send e-mail to the users via the system, the e-mail address of the relevant user must be registered.
When creating a new user, you can create it as active or passive.

Only active users can login.
Adding New User Account to Online Test Taking Software